Practitioners You Can Trust
Westside Behavior Therapy was established in 2015 as a small, home-based practice serving just a few clients. After recognizing the increasing need for services, we opened the doors to center-based services in 2016. We are committed to a high standard of care.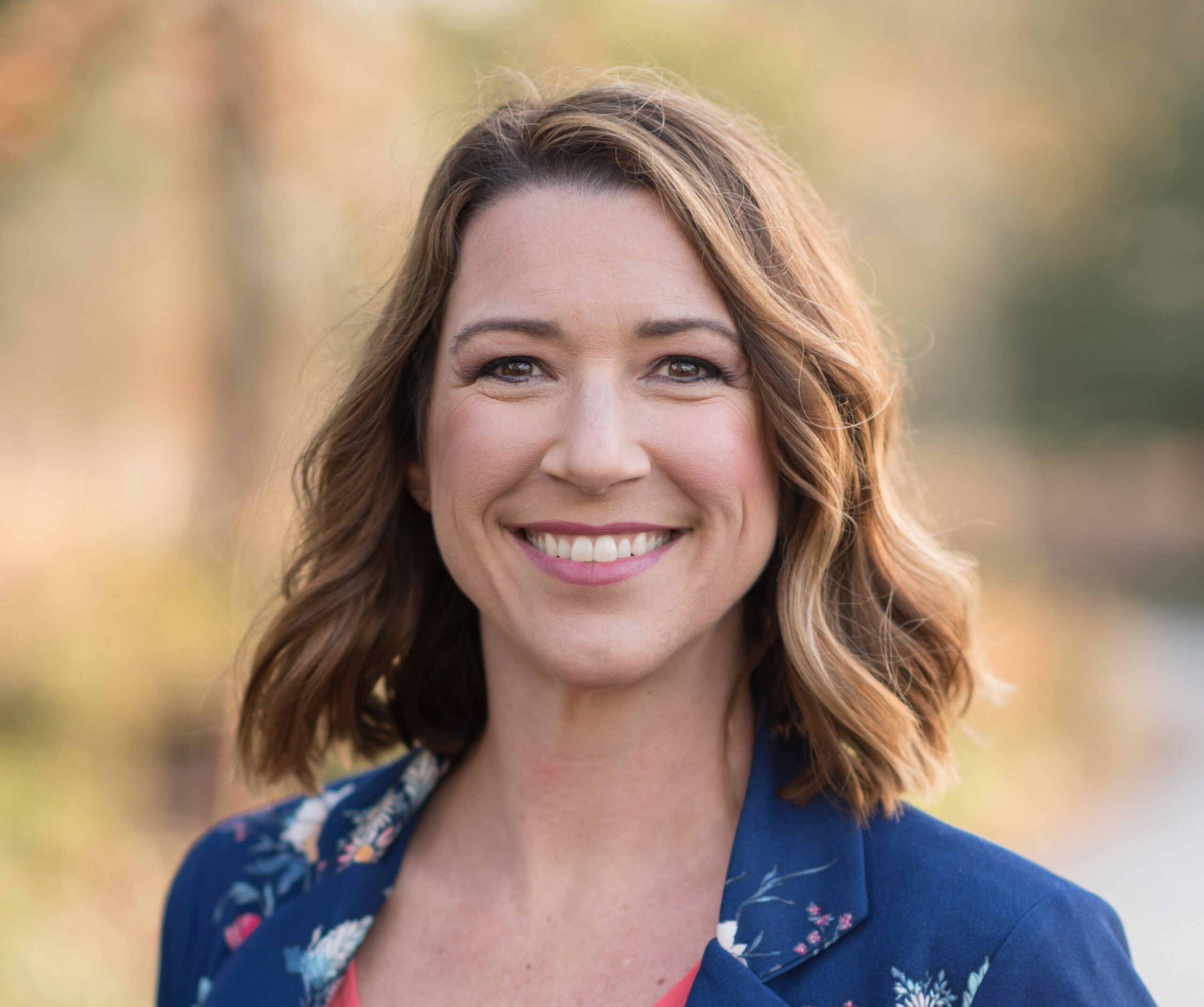 Kelsey Townsend, M. Ed., BCBA, LBA
Kelsey earned a Master of Education specializing in Applied Behavior Analysis from Arizona State University in 2013 following undergraduate work at the University of Oregon. She has been practicing ABA since 2012. She is a Board Certified Behavior Analyst® (BCBA®) and a Licensed Behavior Analyst (LBA) in the State of Oregon. She is a participating member of Oregon Association for Behavior Analysis, Association for Behavior Analysis International, and the Association of Professional Behavior Analysts. Kelsey has acquired a wide range of experiences with evidenced-based interventions in a variety of settings including center, home, community, and school-based environments. Her primary area of expertise is providing early intervention, ABA-based services to children on the Autism Spectrum.​ Although the ABA needs of the community are great, she feels it is important to keep her practice small in order to provide an extremely child-centered, individualized ABA experience. When she's not at work, she spends her time with family including her husband and three children.
Serena Rivard, M.Ed., BCBA, LBA
Originally from California, Serena graduated from Menlo College in California with a BA in Communications. After having worked in various child-centered environments including preschools, elementary schools, and private in-home care, Serena happened upon Westside in the Spring of 2016 and felt she had finally found her calling as a behavior therapist. She went back to graduate school to further her career and support her passion for ABA. After graduating from Arizona State University with a Master of Education in Curriculum and Instruction of Applied Behavior Analysis, Serena became a Board-Certified Behavior Analyst® in the winter of 2018. She feels truly fortunate to be a piece of every child's puzzle that comes through the Westside doors. In her free time Serena enjoys exploring the beautiful Pacific Northwest with her Beagle in the passenger seat.
Melissa Pollard, M.Ed., RBAI
Growing up in Iowa, Melissa attended Dakota Wesleyan University in Mitchell, S.D. where she received a Bachelor of Arts in Human Services. During college she worked with at-risk adolescent girls, at a residential treatment facility. While working directly with residents on self-management and daily living skills, she discovered a love for helping people and working closely with them to discover their full potential. After graduating and moving to Oregon, she took some time off to start a family. Melissa joined the Westside team in the Fall of 2016. At that time, she chose to focus her career on ABA and further develop her skills by attending Arizona State University's ABA Graduate Program. She graduated in the Spring of 2018 with a Master of Education in Curriculum and Instruction of Applied Behavior Analysis. With only a few more months of practical hours left to accumulate, Melissa plans to sit for the BACB® board examination in February 2020. When she isn't working, Melissa can usually be found in the stands at a ball game or spending time with her husband and her three children.
Brittany Ingish, RBAI
Brittany joined the Westside team in the summer of 2019. She is originally from Wisconsin where she graduated from the University of Wisconsin-Madison with a BS in Rehabilitation Psychology. Throughout college, Brittany found herself passionate about working with individuals with developmental and cognitive disabilities. While working as a personal aide for a young boy diagnosed with autism she discovered ABA therapy and has been passionate about the field ever since! Brittany has had the pleasure of working with children, teens and adults. She has worked in school, home, community and workplace environments. Outside of work, you might catch Brittany listening to live music, trying new restaurants or enjoying the beautiful views and hikes of the Pacific Northwest!
Sydney O'Neill, RBAI
Originally from San Diego, Sydney moved to Portland in 2013 and earned her Bachelors Degree in Psychology from Portland State University in 2017. She always knew she wanted to have a career with kids after she started babysitting in high school, and when she learned that her nephew was diagnosed with ASD, Sydney started her career in ABA in June 2018. Since then, she has found her passion in this field and joined the Westside team at the start of 2020. In her spare time, she likes hanging out with friends, trying new makeup products, listening to comedy podcasts and music, and finding new vegetarian/pescatarian recipes to cook.
Julia Bugaj, RBAI
Julia started working at Westside in March 2021. Julia moved from Indiana in March 2021, but originally grew up in Chicago, Illinois. She received her undergraduate degree from Ball State University with a Bachelor of Arts in Psychology with a focus on art and ABA. Westside Behavior Therapy is Julia's third ABA clinic and she is thrilled to bring her 3 years of experience to all her new learners. She hopes to put her ABA training to good use and return to graduate school to earn her BCBA certification in the future. In her spare time you can catch Julia hanging out with her husband and dog, cooking, and exploring her new home state of Oregon.
Joseph Reames, RBAI
Joseph Reames grew up in Dallas, Texas. His passion for the development of young minds started by teaching sports skills classes to toddlers as a teen. After obtaining his BA in sociology with a minor in ABA from the University of Kansas in 2015, Joseph moved back to Dallas and began leading classrooms at daycares, ages two to six. In 2020, Joseph began working in ABA falling back in love with the field. After gaining a year of experience providing ABA therapy in a clinical and home setting, Joseph decided to pack up his things and move to Oregon in 2021. Joseph is honored to be working with and advocating for those within the ASD community. When Joseph isn't working he loves to go hiking, take beach trips, and enjoy all the wonderful activities the Pacific Northwest has to offer!
Will Calder, RBAI
Will started working at Westside in April 2021. He is a Portland native and graduated from University of Oregon with a bachelors' degree in Sociology. He has always been interested in finding ways to improve the lives around him whether that's working in ABA or offering friends advice, he loves being a shoulder to lean on. He hopes to eventually go back to school for a degree in education or counseling. He is extremely passionate about his family, friends, and the kids he works with. In his spare time he likes to spend time outdoors, skateboard, and ride his motorcycle.
Archie Matta Jr., RBAI
Archie is originally from the Pacific island of Guam, where he obtained his Bachelors in psychology and minor in biology. He has been in the field of ABA for over two years, working with children ranging from three to nine years old. His passion has been trying to help adults and children communicate effectively and comfortably, where their needs and desires are met and acknowledged. With that, he is planning to work towards a graduate degree in speech-language pathology. He enjoys exploring nature trails, going to the Coast, knitting, baking, and spending time with his loved ones.
Hayley Wood, BCaBA
Hayley grew up on a small farm on the outskirts of Spokane, Washington. She has been working part-time in the field of ABA since 2018. Prior to transitioning to the field of ABA, she worked as a preschool teacher for fourteen years. She has a Master of Education with a focus in Early Childhood. Hayley recently earned a graduate certificate in ABA and is working toward becoming a licensed BCBA. When she is not working, Hayley enjoys spending time with her son. Together, they enjoy fishing, hiking, and making delicious Japanese cuisine.