Practitioners You Can Trust
Westside Behavior Therapy was established in 2015 initially providing home-based services to just a few clients. After recognizing the increasing need for services in our community, we opened the doors to our center-based clinic in 2016. We continue to be committed to the highest standards of care.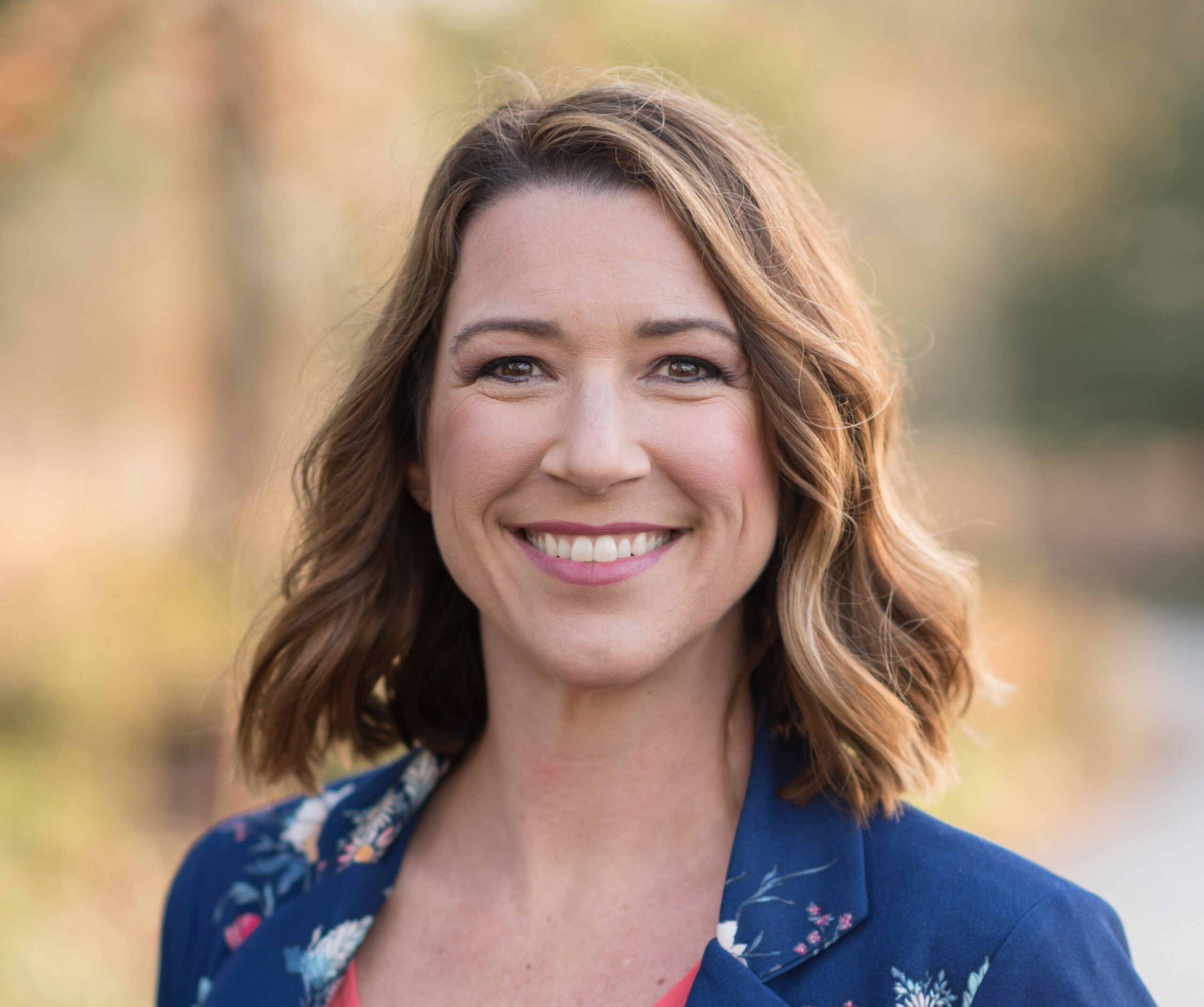 Kelsey Townsend, M. Ed., BCBA, LBA
Kelsey earned a Master of Education specializing in Applied Behavior Analysis from Arizona State University in 2013 following undergraduate work at the University of Oregon. She has been practicing ABA since 2012. She is a Board Certified Behavior Analyst® (BCBA®) and a Licensed Behavior Analyst (LBA) in the State of Oregon. She is a participating member of Oregon Association for Behavior Analysis (ORABA) where she serves on the Public Policy and Leadership Committees. She is also a participating member of the Association for Behavior Analysis International (ABAI) and the Association of Professional Behavior Analysts (APBA). Kelsey has acquired a wide range of experiences with evidenced-based interventions in a variety of settings including center, home, community, and school-based environments. Her primary area of expertise is providing early intervention, ABA-based services to children on the Autism Spectrum.​ Although the ABA needs of the community are great, she feels it is important to keep her practice private and locally owned in order to provide an extremely child-centered, individualized ABA experience. When she's not at work, she spends her time with family including her husband and three children.
Serena Rivard, M.Ed., BCBA, LBA
Originally from California, Serena graduated from Menlo College in California with a BA in Communications. After having worked in various child-centered environments including preschools, elementary schools, and private in-home care, Serena happened upon Westside in the Spring of 2016 and felt she had finally found her calling as a behavior therapist. She went back to graduate school to further her career and support her passion for ABA. After graduating from Arizona State University with a Master of Education in Curriculum and Instruction of Applied Behavior Analysis, Serena became a Board-Certified Behavior Analyst® in the winter of 2018. She feels truly fortunate to be a piece of every child's puzzle that comes through the Westside doors. In her free time Serena enjoys exploring the beautiful Pacific Northwest with her Beagle in the passenger seat.
Melissa Pollard, M.Ed., BCBA, LBA
Growing up in Iowa, Melissa attended Dakota Wesleyan University in Mitchell, S.D. where she received a Bachelor of Arts in Human Services. During college, she worked with at-risk adolescent girls, at a residential treatment facility. While working directly with residents on self-management and daily living skills, she discovered a love for helping people and working closely with them to discover their full potential. After graduating and moving to Oregon, she took some time off to start a family. Melissa joined the Westside team in the Fall of 2016. At that time, she chose to focus her career on ABA and further develop her skills by attending Arizona State University's ABA Graduate Program. She graduated in the Spring of 2018 with a Master of Education in Curriculum and Instruction of Applied Behavior Analysis. When she isn't working, Melissa can usually be found in the stands at a ball game or spending time with her husband and her three children.
Julia Linton, B.S., RBAI
Julia started working at Westside in March 2021. Julia moved from Indiana in March 2021, but originally grew up in Chicago, Illinois. She received her undergraduate degree from Ball State University with a Bachelor of Arts in Psychology with a focus on art and ABA. Westside Behavior Therapy is Julia's third ABA clinic and she is thrilled to bring her 3 years of experience to all her new learners. She hopes to put her ABA training to good use and return to graduate school to earn her BCBA certification in the future. In her spare time you can catch Julia hanging out with her husband and dog, cooking, and exploring her new home state of Oregon.
Ann Eby, RBAI
Ann started working at Westside in April of 2022. She was born and raised in Oregon and spent time after high school volunteering in her local community. She then spent a year in FEMA Corps which involved her traveling to Mississippi, Texas, Georgia, and Louisiana to help the communities before and after natural disasters. This experience confirmed Ann's passion for wanting to help others so she later became certified as a Registered Behavior Technician (RBT). Ann worked as an RBT for a year before beginning her career at Westside. During her free time, Ann enjoys spending time with her significant other, going on hikes, and playing with her two cats.
Rachel Sandin, B.S., RBT, RBAI
Rachel started working at Westside in August 2022. She has been working with children in one way or another for the last 10 years, starting as a swim instructor for preschool-age kids. She has also worked as an aide in middle school classrooms before transitioning to providing ABA services full time. Working in ABA has affirmed her passion for working with children as a way to provide support for the growth and development of the clients she serves. In the future, she hopes to return to graduate school to obtain her BCBA certification. In her free time, Rachel is an avid reader and enjoys outdoor adventures with friends.
Mira Winters, B.A., RBAI
Mira moved to Portland from Arizona in September 2017 for school and for the abundance of outdoor recreation opportunities that the PNW has to offer. Mira graduated from Portland State University with a general bachelor's of science major and a philosophy minor in March of 2022. During her free time, Mira enjoys rock climbing both inside and outside, making visual art, and exploring an array of other hobbies and interests. Mira also spends a great deal of time pursuing her professional goals; she aims to be as valiant and fruitful of a resource as possible for the children she works with. Mira sees herself as an enthusiastic and optimistic person, and she finds that working with children amplifies these qualities.
Jodi Shiraishi, B.Ed., RBAI
Born and raised on the island of Oahu, Jodi graduated from the University of Hawaii with a bachelor's degree in elementary education. She was a fifth grade teacher for two years before discovering the field of ABA. In August 2022, she moved to Oregon and joined Westside with almost 2.5 years of experience as an RBT. Her career goal is to either become a BCBA or Speech Language Pathologist in the next 5 years. When not working with kids, Jodi enjoys reading books, watching Netflix, doing yoga and cooking.
Hannah Burford, B.A., RBT, RBAI
Hannah started working at Westside in December of 2022. She moved from The Dalles to Portland in 2017 in order to pursue her Bachelor of Arts in Criminology and Criminal Justice with a minor in Child, Youth, and Family Studies at Portland State University. During her studies, Hannah found a love for working with children and families and knew she wanted a career working in the community to help support personal growth and development. After graduating, Hannah discovered ABA and it was immediately a perfect fit! She then became a Registered Behavior Technician (RBT) and is licensed through Oregon as an RBAI. In the future, she hopes to return to graduate school in order to obtain her masters in Social Work or to become a BCBA. In her free time, Hannah enjoys spending time with her Fiance and pets, creating art, and playing video games.
Bryce Roberts, B.S., RBAI
Bryce started working at Westside in December 2022. He completed his undergraduate degree at the University of Oregon, receiving a Bachelor of Science in Marketing and Psychology. A born and raised Oregonian, he eagerly wants to give back to those in the community and help those in need. He is beginning his career in the psychology field, hoping to be a positive influence on those with whom he interacts. He believes that one individual can make a significant impact in someone's life. In the future, he aspires to return to school to pursue a graduate degree in higher education. During his free time, Bryce enjoys reading, playing video games with friends, and exploring the Pacific Northwest.
Giselle Meza, B.A., RBAI
Giselle started working at Westside in January 2023. She earned a BA in Biological Psychology from CSU San Bernardino and is pursuing a graduate degree in speech-language pathology. Over the years, she has strengthened her experiences working with linguistically and culturally diverse populations in education and social services. She focuses on celebrating and acknowledging the identities of individuals through creativity and compassion. Other areas of interest include early intervention, language development, and bilingualism in Spanish and English. Outside of work, she likes listening to live music and audiobooks, playing board games, and staying active.
Will Townsend, MBA
Strategic Business Manager